Longing for God – A Prayer and Bible Journal, Frank M Hasel (2017)
I travel extensively for work, so often my bedside reading is found in my Kindle. However, Longing for God is very definitely a pen and paper product as it is designed to be written in! I try to travel lightly, preferably with hand luggage only. So initially I was a little doubtful about bringing it with me, as it is not the smallest or lightest book! However, having made a weekend trip without it, I realised that I missed the blessing of reading and writing. Now it has travelled literally round the world with me – to New Zealand and back. I never leave home without it.
Although Longing for God is a Bible journal, the author shows has a realistic understanding of the busy lives we all lead. He states,
"If you skipped your Bible reading for a day (or two or three…) start reading again. It is always possible to start reading the Bible."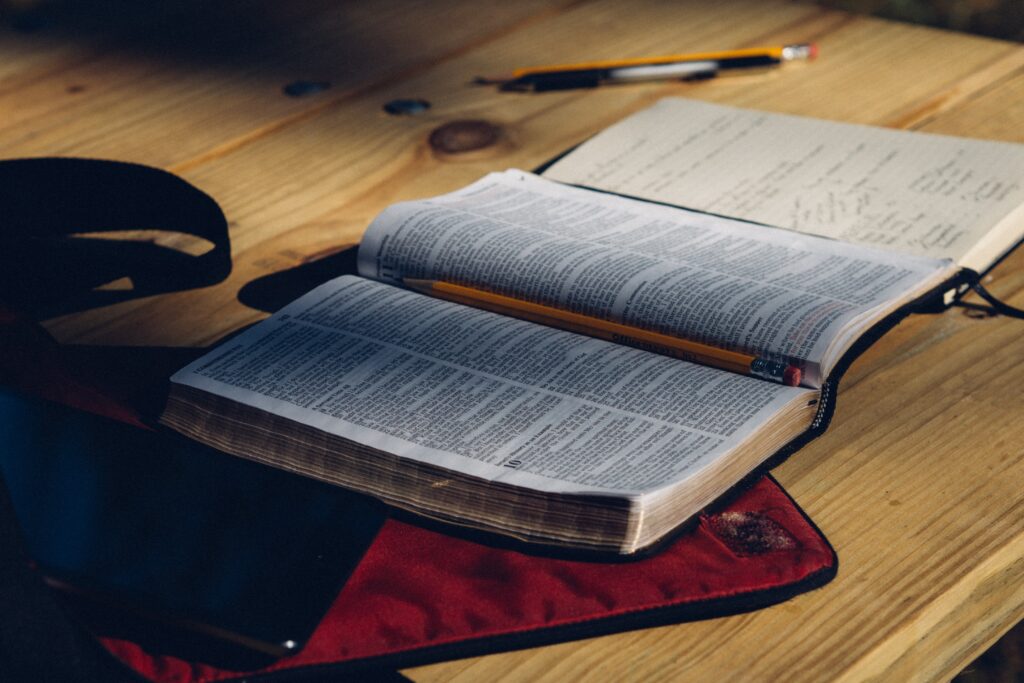 The book is a combination of practical prayer tips and suggestions, a Bible reading guide and a prayer/Bible journal. Normally I dislike writing or marking books, but this book is made to be written in and used. Everything about it is designed to encourage the user to write and structure their thoughts about the daily Bible readings, as well as providing space to write daily praise, thanks and prayer requests. If you are not used to journaling, it is perfect as there is limited space for each day. If, like me you like to write, you may need to write between the lines!
It is also an eminently practical book. Frank Hasel uses his skill as teacher and pastor to share lessons learned from his own life experience. The introduction gives the basic tools for productive Bible study. Each month a new tool is added that is designed to improve and enrich your prayer life; making it easy to incorporate it into your everyday rhythms. As each tool is something which he has tried and adapted, he encourages the reader to do the same. There are also sections where you can write praise and thanks. Doing this before coming to prayer requests helped me to shift the requests from my perspective and instead helped me to see my needs and wants from God's perspective, which at times is very different! As I look back I am reminded of answers, which are often quickly forgotten.
Reading and understanding the Bible requires persistence. Some things are not easily understood and other things only become clear the more you read.
Jotting down questions, reminds me to come back to them later, encouraging deeper and more meaningful study.
Longing for God should come with a health warning – this book is addictive! Having used it for the past 11 months, I've already got one for next year. Only start to use it if you want to get to know and fall more in love with the living God, who loves us more than we can ever comprehend.
---
Audrey Andersson lives in St Albans, England, where she works as is the Executive Secretary of the Trans European Division. She loves gardening and growing plants and people, as well as reading, writing and travel.