GYC Europe

A youth-initiated and-led movement of Seventh-day Adventists from diverse backgrounds, united by a common commitment to sharing Christ with others.

About GYCSupport GYC
OUR MISSION
We aim to mobilise existing youth and young adult ministries that are fully committed to the distinctive mission of the Adventist church to proclaim the Three Angels' Messages.
OUR VALUES
In seeking to uphold the distinctive message of the Seventh-day Adventist Church, GYC seeks to promote respect for the Bible and the Spirit of prophecy, enthusiasm for service , and commitment to the Seventh-day Adventist Church. 
OUR TEAM
We are a youth-initiated and-led movement of Seventh-day Adventists from diverse backgrounds, united in a common commitment to Bible study, prayer and sharing Christ.
OUR STORY
GYC began in 2002, when a small group of young students were brought together by a common hungering for the Word of God, deeper relationship with Christ and an active life in His service. This initiative has grown into a huge movement with chapters around the world, such as GYC Europe.  
GYC seeks to uphold the distinctive message of the Seventh-day Adventist Church; to aspire to excellence in all aspects of their lives – academic, professional, and spiritual; to embrace the call to radical discipleship, including a life of missionary service.
Whilst we are a youth-led movement, we seek to be supportive and respectful of denominational leadership, doing what we can to advance the cause of Christ here in Europe.
EVENTS
GYC Europe conferences are a place where you can connect with other young people from across Europe, who are motivated by a desire to know God for themselves and to be involved in service. Our conferences feature a number of international speakers offering inspiring sermons to help you in your walk with Christ. We also have various workshops to address various aspects of practical Christianity, helping you to put the theory into practise.
UNITED PRAYER
We host virtual, united prayer session over Zoom on weekdays (07:00-07:30 CET) and on Sundays (08:00-08:40 CET). This provides an opportunity for young people from across the world to unite in pleading before God for their own personal needs, and also to intercede on behalf of their family, friends and local churches.  GYC Europe places a special emphasis on the power and necessity of prayer in the christian life because it is "the breath of the soul…the secret of spiritual power. " – (MYP 249)
BLOG
If you love reading and exchanging ideas, then this is the space for you. We have a range of articles on a wide selection of topic, written by contributors from all across Europe. In addition to devotional content aimed at explaining key Bible teachings, our blog also contains personal testimonies, book reviews and spotlights of ministries from across Europe.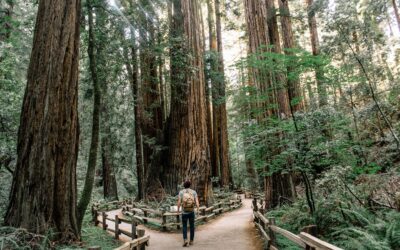 Making decisions is difficult. Period. However, in the second post in the series 'The Lifework', Jana helps us through thinking about our life choices in a way that puts God at the very centre! The Lifework : Making the Choice. To make a choice has always been one of...
read more
stay in touch
If you are interested in volunteering in one of the roles above, or if you have any questions about GYC Europe, you can get contact form below and we'll be in touch.